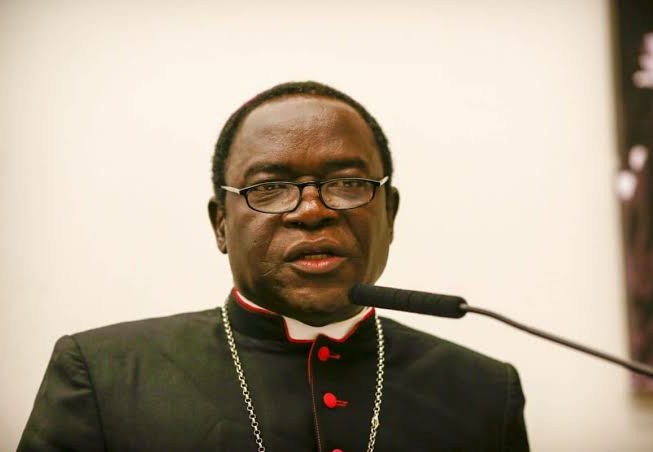 Papal nuncio and Catholic bishops celebrate Kukah and trace his exploits in the priesthood
Apostolic Nuncio to Nigeria, Bishop Antonio Guido Fillipazzi said first and foremost that the Bishop of Sokoto Diocese, Matthew Hassan Kukah is first and foremost a priest.
The Apostolic Nuncio made the statement as a reminder to the crowd of the crème de la crème of the political and social class who gathered at the Ladi Kwali Hall of the Sheraton Hotel and Towers in Abuja to celebrate the Bishop on the occasion of his 70th birthday.
Fillipazzi said that the center of the man lies in his priesthood, which he can never forget and from which flow all his activities in the pursuit of justice, interreligious harmony and peace.
He said, "After all the other things, we have to remember that Bishop Kukah is a priest. After being a priest, you can do many other things. But you can never forget to be a priest. And what he does, he does as a priest.
"There can be many more interesting and amazing things; what I wish him is that he continues to be a good priest and a good bishop.
In his congratulatory speech to the Bishop, the Archbishop of Abuja Archdiocese, His Lordship Ignatius Kaigama described Kukah as the "light of the church and the light of the nation."
The Bishop who represented the Catholic Bishops Conference of Nigeria (CBCN) and the Archdiocese of Abuja, while expressing his pride in the pool of society gathered to celebrate Kukah, said, "God has blessed you with so much . He has blessed you with the gift of priesthood, the gift of knowledge, skills of all kinds, and you have used them so well.
"Justice, peace, interreligious harmony and peaceful coexistence are the things that concern you. Keep doing them and the Lord bless you.
Governor Simon Lalong of Plateau State and his counterpart from Ekiti State, Kayode Fayemi spoke about their relationship with the justice seeker and the intellectual.
One of the highlights of the event was the presentation of awards and prizes to the winners of the inaugural Bishop Kukah Innovation Prize.
The award was aimed at encouraging and increasing the enthusiasm of young Nigerians for innovation and technology, and orienting them towards Information and Communication Technology (ICT), the future of global society has seen two young women as the main winners of the competition.
Esther Olalude won the overall award for best prize in the competition for innovation of reusable sanitary napkins for women, receiving the cash prize of 2 million naira.
Twenty-year-old Rebecca Adeosun won the second prize (first runner-up) of 1 million naira, for her former recycling initiative; while the third prize (second runner-up) of N500,000 went to Helgg Scooter, a quartet of young men, for their technological innovation.