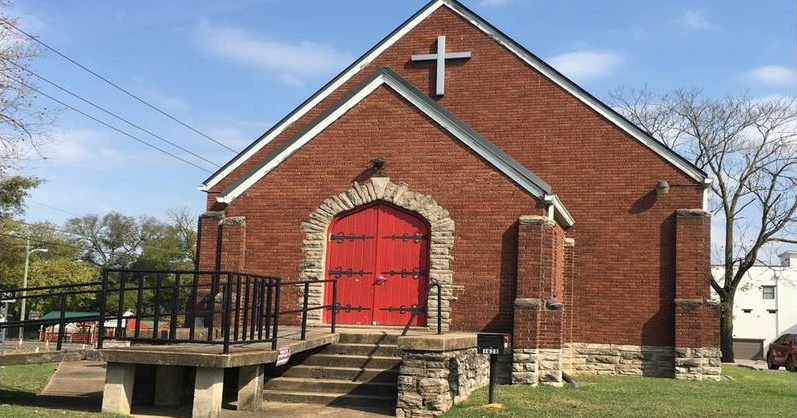 North Nashville Church Construction Site for Residential Project | Development
A Salemtown property housing a small church designed in the traditional architectural style is sought for a residential building that will target affordable housing for seniors.
According to a document submitted to the Metro Planning Department, the future building in North Nashville should rise to four floors and offer 80 residential units. The adress is 1622 Rosa L. Parks Blvd.
Via an LLC, the Southeastern Synod of the Evangelical Lutheran Church owns the 0.71 acre property and will retain ownership. Inspiritus (Inn-SPEER-ahtus), an Atlanta-based nonprofit that is affiliated with the Lutheran Church, will oversee the site redevelopment and has engaged the Franklin office of Chicago-based Alfred Benesch & Co. , to manage land-use planning tasks. The team requested a specific rezoning plan that would enable the project.
The document referring to "social services programming" will be a component of the future building.
The last home of the St. Paul's Lutheran Church congregation, the existing religious building is believed to be around 90 years old and has not been used as a place of worship for many years. However, a small building (formerly a residence) to the right of the religious structure is used for Inspiritus' local food bank program.
Inspiritus officials could not be reached on whether the redevelopment of the site will incorporate the existing church building, which is noted for its facade with a red door and a wheelchair ramp.
The project will be undertaken, in part, with $2.5 million from the Barnes Housing Trust Fund.
Led by CEO John Moeller, Inspiritus provides a variety of community services to those whose lives have been disrupted, including refugees and immigrants. It offers food banks and disaster relief programs through offices located in, in addition to Atlanta and Nashville, Birmingham, Rome, Georgia, and Savannah.