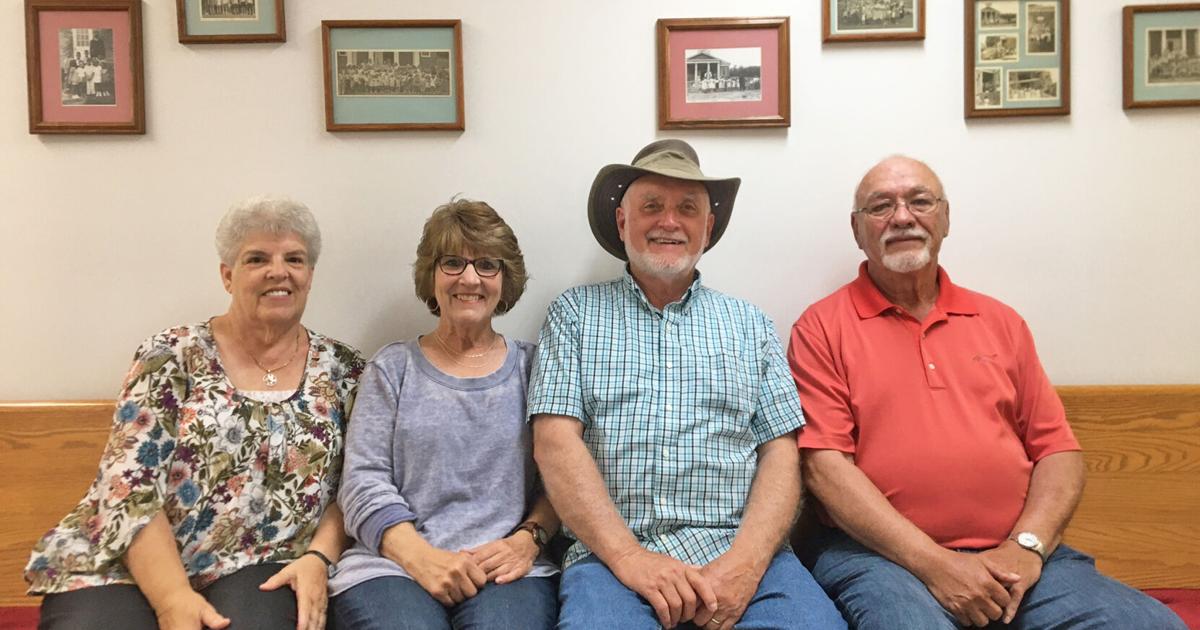 New Community Ministry to Open Sunday at Old Bloomingdale's Church | Faith
KINGSPORT — If you inherited a church, what would you do with it?
That's the question the Click family faced last month when they received the deed to the recently disbanded Harmony Presbyterian Church. The facility is on property donated by the family and, as a condition of the donation, the site was to revert to the family if it ceased to be a church.
Left with a large facility and no intention of selling it, the family prayed to find out how best to use the space. The answer? Turn it into a new church.
About a month after the old church closed, Harmony Church's new missions will open this Sunday and the community is invited to get involved. Siblings Brenda Click Bentley, Sam Click, Francis Click Jennings, and Janice Click Clark help lead the effort, along with Brenda's husband, Layton Bentley, and various community partners.
"The church, because of its size, has a lot of capacity, and we want to focus on gospel and missions," Layton Bentley said. "This church is not in competition with any of the other churches, but in fact we want other churches to join us in promoting the gospel and missions."
A long story
Harmony Presbyterian Church was founded in 1940, after the Click siblings' grandmother donated land for the building. The siblings' father also donated land to the church, and over the years the family has helped with mowing, snow removal and other chores on the property.
"I think that's one of the reasons the church decided to call on us to take over the church," said Sam Click. "When they first told us about it, they asked if there was a possible way to keep a church. Even if they closed, they wanted it to remain a church. So we promised them that we would do our best to make it a church, and keep it a church, and keep it as long as we could.
The management of Harmony Presbyterian Church signed the deed with the Click family, and the family is now working to convert the facility back into a church. The new Harmony Church Missions honors its predecessor in name, but it will be a new and different kind of church, Bentley said.
The new church
Traditional worship services will be held once a week on Sundays at 3 p.m. In addition to this, the building will be used as a home for community evangelism and ministries.
"As we get into the nitty-gritty, after the service, we could have a class on Christian financial planning. Maybe next Sunday we could have something focused on good eating habits" , Bentley said, "We'll get to that as we go along. We'll see how God leads us, because right now we don't know everything. We just had a glimpse of a vision of what God is doing, but we want to be a blessing to the community.
Bentley added that Dr. Joe Smiddy, who works with Remote Area Medical, has pledged to provide a free medical clinic at the church, and Frank Waldo of Appalachian Miles for Smiles will provide free dental and vision clinics onsite.
The new church will also continue to operate a food pantry, just as the old church did.
"It's a huge responsibility, and how often does God do something like this?" said Bentley. "But God is gathering people who can do it, and that's the key."
Opening and dedication
This Sunday, Harmony Church Missions will hold its first service and dedication ceremony.
Bentley will deliver the gospel message and community partners will share their visions of the church and its missions. The building will also be dedicated, and refreshments and tours will be offered at the end of the service.
how to help
As Harmony Church Missions grows, Bentley said the goal is to get other churches involved.
He added that some local church leaders are already on board, including Steve Lyons of Bible Way Baptist Church.
A board of trustees will soon be established and each church involved will be represented on the board, Bentley said.
"A church is limited in what it can do, but if we can get all the other churches on board, since we're not competing, we can do more," Bentley said. "So we'll see where God takes us from there."
For more information, contact Bentley at (423) 361-1008. Those wishing to donate to church upkeep or missionary projects can send a check to Harmony Church Missions, 2300 Bloomingdale Road, Kingsport, TN 37660.