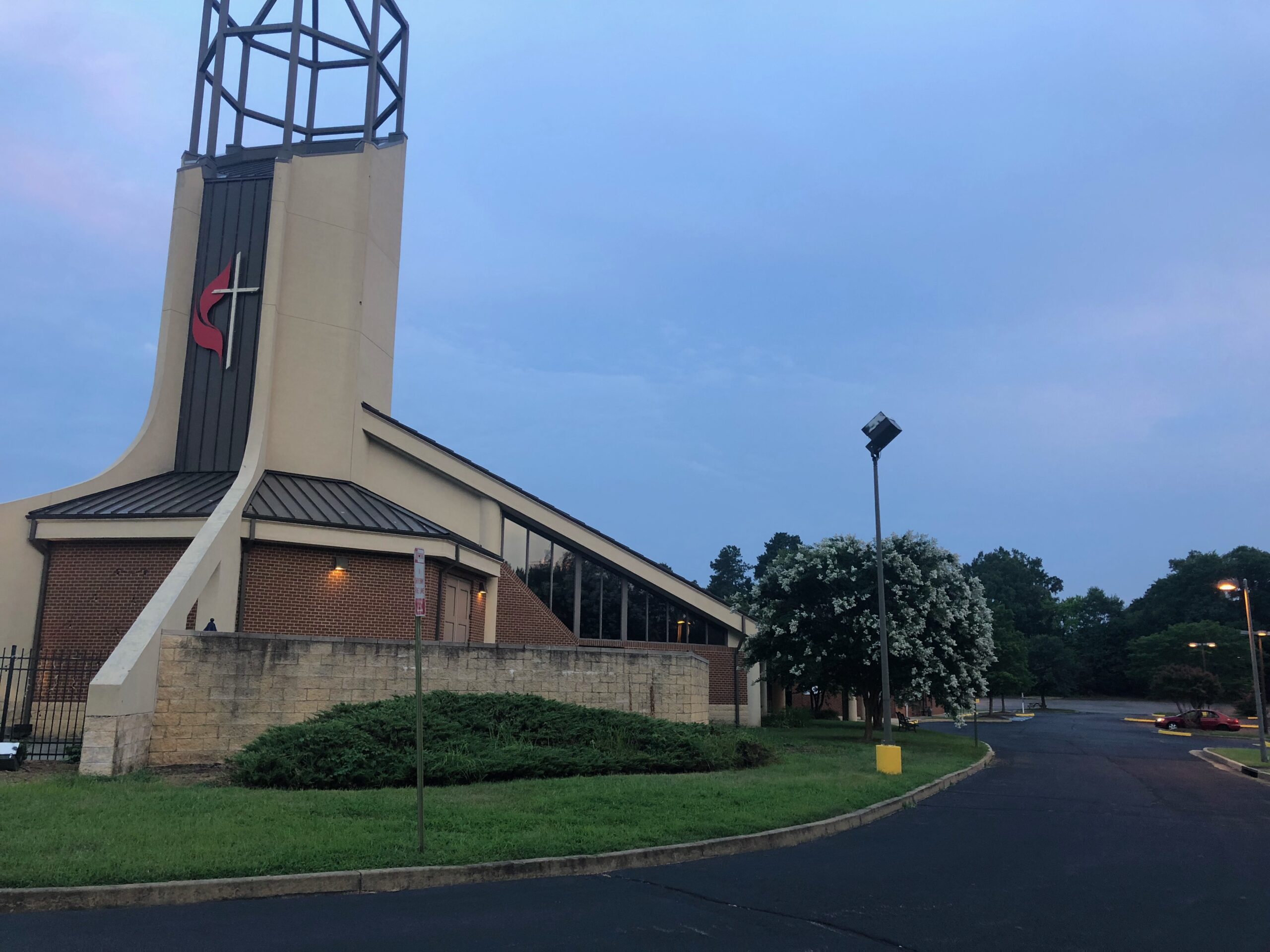 Literally Find Church Building Community with Plans for 25 Townhouses
As pastor of Discovery United Methodist Church near Short Pump, Adam Sowder preaches about building community. Now, with the help of a local developer, Sowder and the church are taking that idea seriously.
The church and Rob Lanphear of Pivot Development plan to build 25 townhouses on part of the church property at 13000 Gayton Road.
"It's really an opportunity to literally build community and make more neighbors," Sowder said.
The two-acre site, located on the south side of the church grounds near the intersection of Gayton Road and Lauderdale Drive, was once where the church considered major expansion. Ed Sterling, chairman of the church's board of trustees, said several years ago that the church considered building a family life center on the grounds.
"After budgeting and estimating it, church leaders weren't sure it was the best way to go or the best way to go to expand the ministry," Sterling said. "It never took off."
Sowder, who joined the church in 2017, said he thinks churches that have added large gymnasiums and other buildings have lived to regret it.
"The reality is that ministry hasn't been done like this for decades. It might have been a good idea then, but that's not how churches grow now," Sowder said.
In 2019, the church and Lanphear began talking about developing the site.
"My sweet spot is infill residential development, and this particular site falls into that niche," Lanphear said. "It's a place where there's a site that's already zoned for townhouses."
Sterling added: "We have this wonderful location in the heart of Short Pump which looks well suited for further development. Given the refocusing of our ministerial missions, we have surplus assets there.
Lanphear recently submitted a preliminary development plan to Henrico County calling for 25 townhouses. He said it was too early to know who would build the townhouses, but he hopes to break ground in the first half of 2022.
If the project goes as planned, the church will subdivide the two acres of its approximately eight-acre site and sell them to Lanphear and Pivot.
At the start of the pandemic, Sowder said Discovery began hosting the West End Farmers Market on its site, and while the market itself was not settling on the future townhouse grounds, many attendants use it as a parking area.
Sowder hopes Discovery can continue to host the market even after the townhouses are built.
"There's a lot of space on the Discovery property…to help ensure there would still be a farmers' market here and allow us to do development," Sowder said. "We love the Farmer's Market. This is one of the best things that has happened to us, and it happened during COVID.
Before the pandemic, Discovery's Sunday worship attendance was over 300 people.
Instead of expanding the church through additional large buildings, Sowder said a more modern approach is to add satellite locations, primarily by purchasing real estate from closing churches. Although Discovery hasn't gone down this route, Sowder said he wouldn't object.
"As far as I'm concerned, yes, I've had conversations with some of the Methodist leaders in the district, that if there was any church that needed help in the Richmond area, I believe we have the team that could do it," Sowder mentioned.