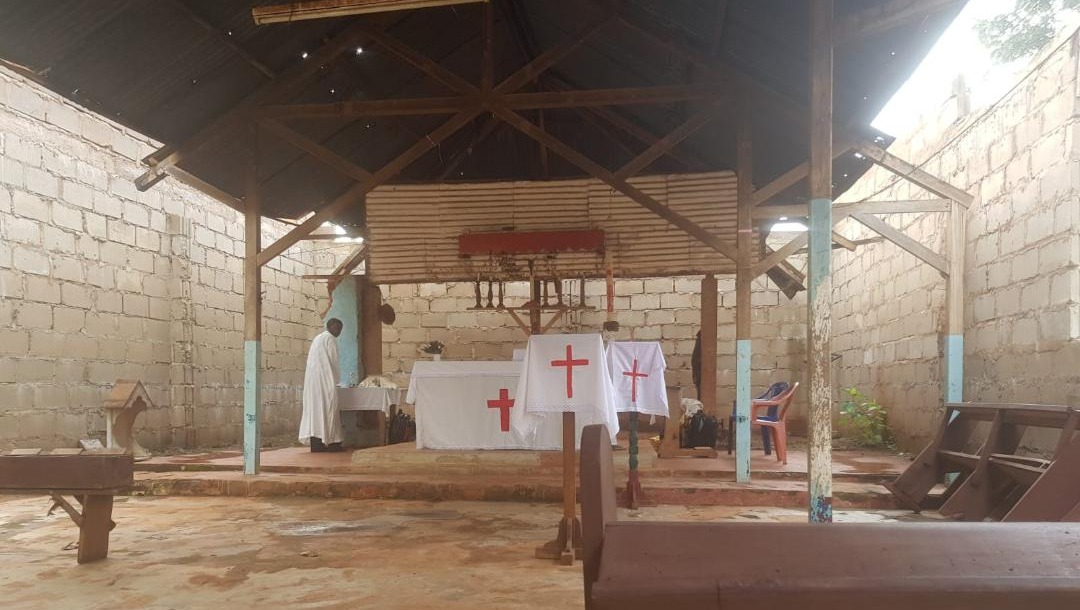 Fundraising by ARCHIE MBADE: Support Church Building
Hello, my name is Archie and I am fundraising for St Lorenzo's Church located in Tanga, Tanzania – Korogwe District in Hale Ward. The church was founded around 1936; there is no precise register indicating when it was opened, but according to the church's marriage register, the first marriage was registered in 1936.
This church has developed a long history in the community as it is the only church in the village of Sisi Kwa Sisi. Due to lack of income from church members, they cannot afford the church renovations. Also, since the majority of church members are elderly, they cannot facilitate regular cash contributions for the church building. The village suffers from a decrease in population due to the migration of the younger generation to more urban areas, which further impacts the number of contributions received.
With the small contributions the church has received, renovations have continued over the past decade with no signs of completion. I decided to take responsibility for setting up this fund because the church has a long history in my family. I have attended church since I was a young child and have continued to visit and support my wife and children. I think it is right for me to do my best to maintain St Lorenzo's Church as it is a sentimental and important place in the village to worship God.
The fund will be used to complete essential parts of the church, such as the roof. windows, pews and floors.
All contributions will be greatly appreciated by church members.