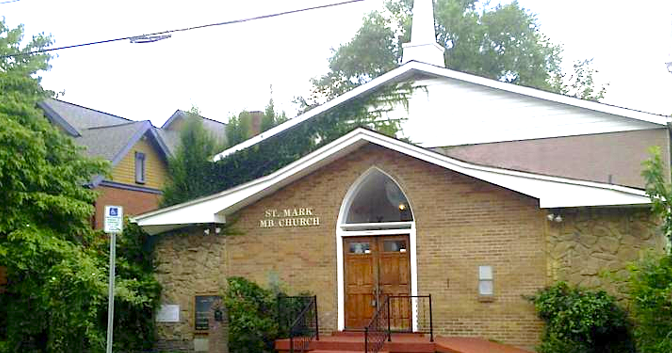 Former Germantown Church put up for sale | Development
A Germantown property that once housed St. Mark's Baptist Church and near Monell's restaurant has been offered for sale for an undisclosed asking price.
The modernist church building is located at 1226 Sixth Avenue N.while an accompanying 0.28 acre parking lot at 1220-1222 Sixth Avenue N. is part of the offer.
The parking lot and church building are sandwiched by a structure that once housed the law firm Klein Solomon PLLC. The company now operates, still in Germantown, at 1322 Fourth Ave. N. in a building for which she paid $1.57 million in May 2020 (read here).
A trust owns the properties for sale, having purchased them from the church in November 2019 for $2.5 million, according to Metro records. The congregation at St. Mark's Baptist Church no longer worships since the 5,600-square-foot building at 1226 Sixth, a site that covers 0.16 acres.
Members of the property trust include Craig Fruin, according to a Metro document. It should be noted that Fruin is co-owner of CSM Management, which is co-based in Los Angeles and Nashville (at 1311 Sixth near properties for sale). CSM Management's roster of artists sometimes included Lenny Kravitz, Jeff Lynne (of ELO fame), Stevie Nicks, Chris Isaak, Def Leppard, and Tesla, among others.
The trust has hired John Maxwell, director of Green Hills-based Alpine Ventures, to oversee the marketing and sale of the North Nashville properties.
Maxwell said the offer is attractive, in part due to the properties' proximity to various commercial businesses in Germantown and its alternative mixed-use neighborhood zoning, which allows for a low-intensity mix of residential, commercial and of offices.
"The properties are located directly across from Monell's, and a few plots from [bar] Mother's Ruin and the future home of [restaurant] Taco Mamacita," Maxwell said. "Both properties have been rezoned to MUN-NS which is very unusual in Germantown and can accommodate a variety of future uses."