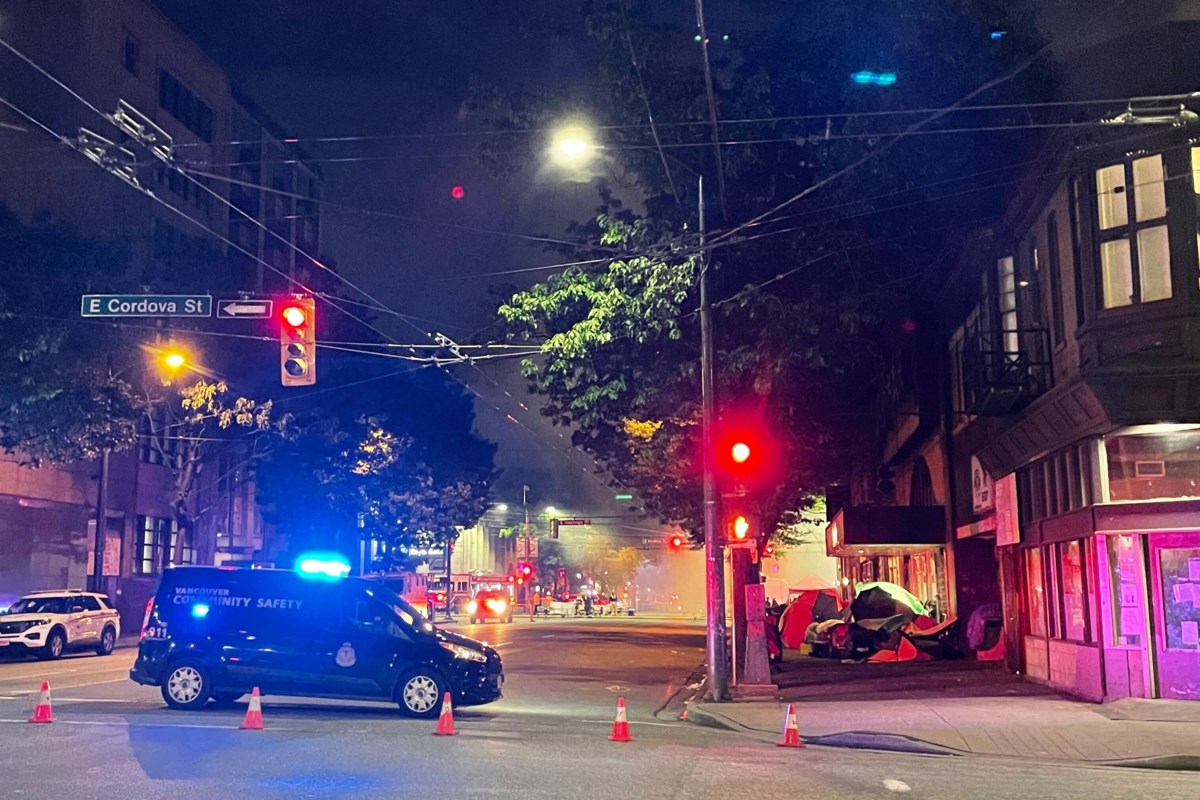 Fire destroys St Church building in Vancouver's DTES
This is the second fire on East Hastings in a week.
A devastating fire tore through a building in the Downtown Eastside on Wednesday night, leaving area residents engulfed in smoke and destroying a vital community support spot.
The flames broke out around 9.30pm Wednesday in a two-story apartment building in the 100 block of East Hastings Street and quickly spread to the adjacent two-story structure housing the Vancouver Street Church.
No serious injuries were reported.
Vancouver Fire Chief Karen Fry shared on social media that a pressing concern was protecting the nearby apartment building.
Located in the heart of DTES, Street Church is a Foursquare House of Worship providing fellowship, teaching, and meals to those in need.
Firefighters say both buildings are destroyed, but they managed to stop the blaze from spreading east into the adjacent seven-story Maple Hotel.
The approximately eighty residents of this low-income rooming house-style hotel had to be evacuated due to heavy smoke, while crews also managed to keep the flames from spreading west into the Balmoral Hotel, now vacant.
As of Thursday morning, Main in Hastings remains closed to traffic. TransLink notes that buses serving the area detour accordingly.
The fire is under investigation.
It is the second fire in East Hastings in a week, after a massive blaze completely destroyed the Value Village store across the street just west of Victoria Drive.
Earlier this year, a fire destroyed the Winters Hotel, a longtime SRO in Gastown. Two people died in this fire.
With files from The Canadian Press