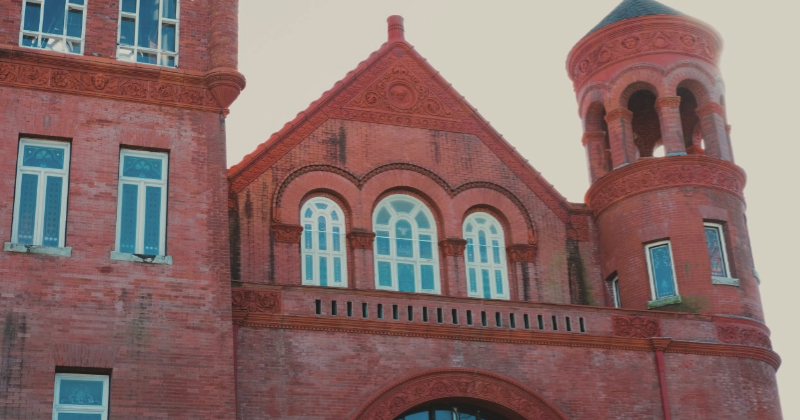 East side church historic building to see new use | Development
The historic East Nashville building, perhaps best known as the former home of the Tulip Street United Methodist Church, is set to be redeveloped into a boutique hotel and event space.
Anchor Investments will undertake the effort, with the Nashville-based company having completed similar church conversion projects with Edgefield's The Russell and the Gallatin Hotel, also located on the east side. The company also owns 506 Lofts downtown.
Micah Lacher, president of Anchor, said the first step in the process is to land an iconic neighborhood overlay neighborhood for the Edgefield property, which offers an address of 518 Russell Street A meeting of the Metro Planning Commission on February 10 is scheduled.
Anchor paid $2 million for the 0.7-acre property in 2018, according to Metro records. Charles Jones, known for his reimagining of the former St. Bernard property in Hillsboro Village, previously owned the property.
Lacher, who hopes to begin on-site work this spring, does not disclose the estimated cost to undertake the update. Daniels and Chandler Architects, based in Nashville, is handling the design work.
Lacher said the goal is to be able to hold events by late fall. The hotel component – likely to offer around 20 rooms – will open in early 2023, he added.
"We are restoring the beautiful historic sanctuary to host weddings and events," Lacher said. "Churches have hosted weddings in the building for over 100 years and we look forward to continuing that tradition."
Lacher said the church needed a major physical update and he was "thrilled to restore it to its former glory".
Nashville Vineyard Church recently leased the building, but has since moved. The Methodist Church ceased worship services at the structure in 2017.
The property is in District 6 of Metro Councilmember Brett Withers.