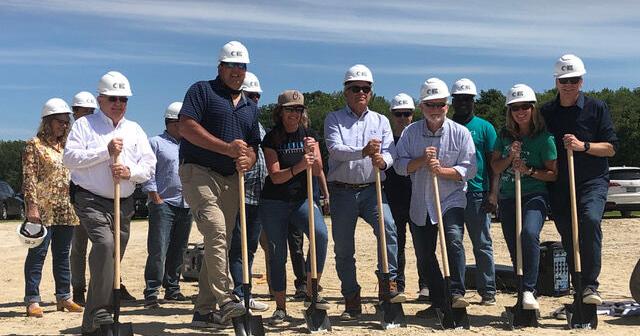 Dedication of the new building of the High Tide Church | Way of life
High Tide Church held a dedication ceremony at 2 p.m. Sunday, May 16, for its new building, which is being constructed on Nine Foot Road in Dagsboro, about a quarter mile from the intersection of Route 113 and Nine Foot Road. About 150 people attended, including church leaders and members.
The Reverend Andy Ehlers of Dagsboro, pastor of the church, opened the dedication ceremony with welcoming remarks and a prayer, which was followed by music led by worship pastor Chris Hardy, of Ocean City , Md. Ehlers then pointed out the importance of 12 large stones. — symbolic cornerstones — being incorporated into the High Tide campus. Reading from the biblical books of Joshua and Acts, Ehlers said, "Jesus is our cornerstone, and our new home at High Tide Church is built on the truth of Jesus."
Church leaders and building committee members, which included Terry Davis, Les Grow, Kristi Kitchen, Pret Dyer, Lew Reeves, Tanya Ehlers and Ehlers, participated in the groundbreaking ceremony.
"For nearly 20 years, High Tide Church has come together, but we've never had a building of our own," Ehlers said. "God has always given us a place to meet and worship, but we feel God is calling us to build our new High Tide home.
"The church is not just the building; it's the people," Ehlers said. "While we are thrilled to finally build a structure we can call 'home', we know the building is a tool to be used to glorify God."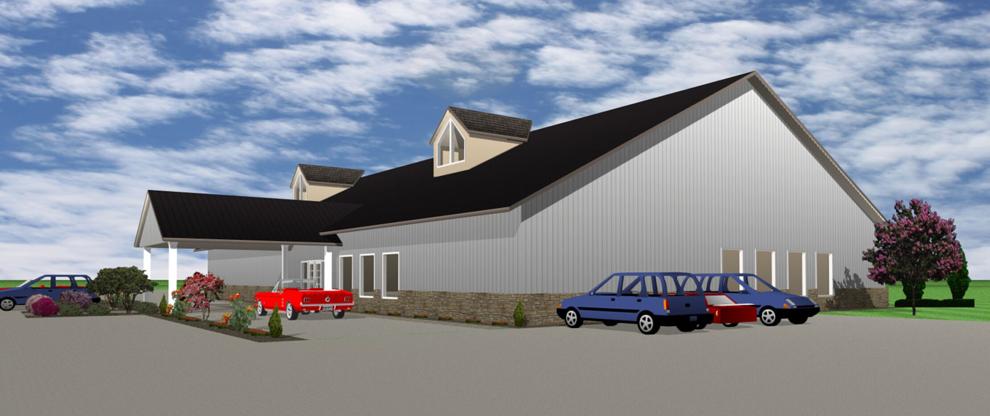 The single-story 10,000 square foot facility will be a central location from which the congregation can more easily gather to worship, centralize their pantry, which serves the community, and conduct Bible studies for all ages, including adolescent and children's ministries. . Construction is expected to begin in mid-2021 and end in spring 2022.
Thanks to the community
"We so appreciate the places, across Sussex County, that have provided us with a meeting place over the years," Ehlers noted.
The church is currently meeting at the Roxana Volunteer Fire Company fire hall – this is the second time it has met there. Prior to the pandemic, the church had met at John M. Clayton Elementary School in Dagsboro since 2013. From 2005 to 2013, the church met at the Roxana Volunteer Fire Company; and from October 2002 to 2005, at Lord Baltimore Elementary School in Ocean View. When the church was dedicated in July 2002, worshipers gathered at the home of Ehlers and his wife, Tanya.
"We know this building is God's plan for our church," he said. "Despite the challenges we have faced over the past year with COVID – online-only services, then a combination of online and multiple services with limited worshipers, and some people losing their jobs and loved ones – our members voluntarily gave during these difficult times. Our MORE campaign has reached its first milestone allowing us to begin construction, and we are excited to make this building a reality.
Visit the High Tide Church website for more information, at https://hightidechurch.org/home.