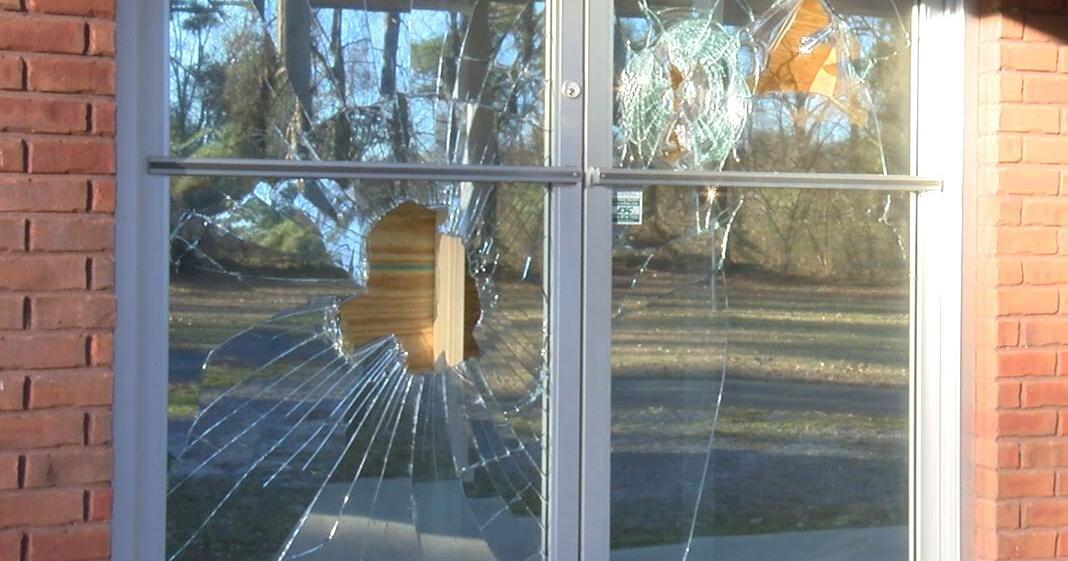 Community Gathers After Lawrence County Church Vandalism | News
A local congregation recovers the pieces of their church after vandals destroyed property worth thousands of dollars at the New Antioch Church of Christ in Lawrence County.
Broken windows and doors can be seen around the church, and the sheriff's office is actively searching for vandals. Meanwhile, church members are picking up the pieces.
"The church building is damaged, not our spirit. The building is damaged, but the church is not," said Bill Becker, a pastor at the church.
When Becker arrived at the church on Friday afternoon, he didn't expect to walk into a crime scene.
"You look through it and you see what you think are insane objects of destruction. Televisions, you know, thrown to the floor, screens ripped out," Becker said.
Most of the damage was cleaned up by Sunday afternoon, but residue from vandals spraying fire extinguishers throughout the building is still visible on tables and chairs.
"It didn't make sense, you know. … A church, a cemetery, anything — you know, some things have to be off limits," Lawrence County Sheriff Max Sanders said.
Sanders said despite all the damage they caused, the vandals didn't actually steal anything.
"Usually if you have a burglary like this they take something and try to sell it, but as far as we know nothing was taken," Sanders said.
Church members remain positive.
"Buildings can be repaired, cars can be replaced, but no one was hurt," said member Kyle Pankey.
The congregation now comes together as a community.
"I think it will make us all stronger," Pankey said.
Less than 48 hours after the incident, members of the congregation had already made sure to clear all the pews in the church so they could be together for Sunday morning worship.
The Lawrence County Sheriff's Office said the vandals will face burglary and criminal mischief charges. If you have any information about this case, please call the sheriff's office at 256-974-9291.