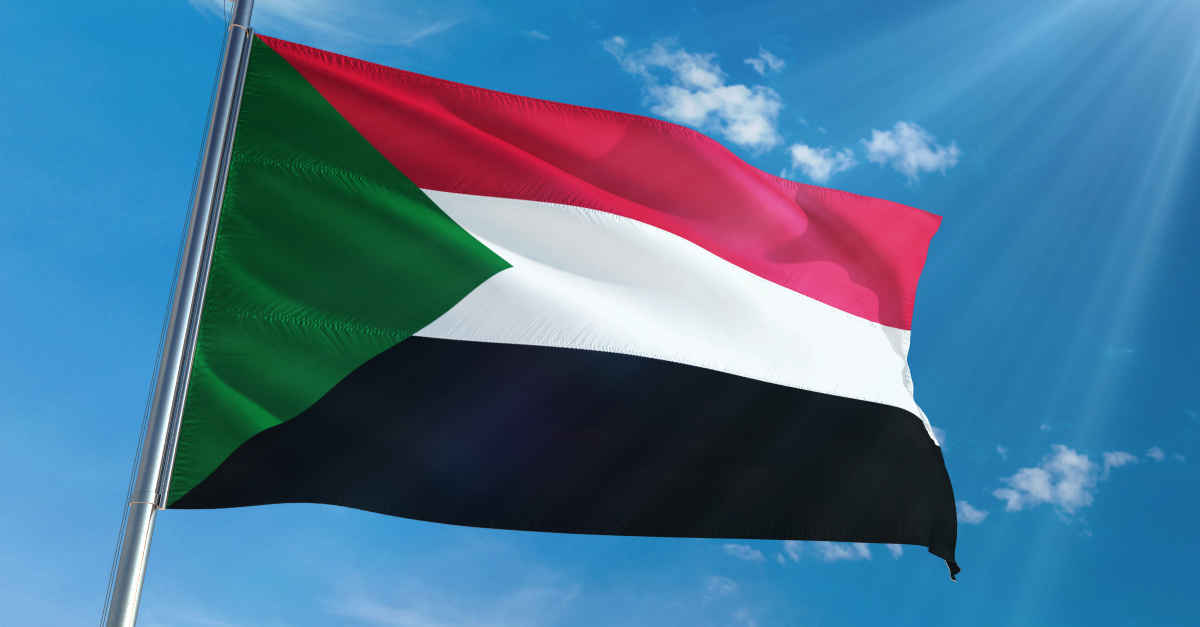 Church building locked down, leaders arrested in Sudan
JUBA, south sudanMarch 7, 2022 (Morning Star News) — Church leaders in Sudan were arrested and questioned last month after Muslim extremists raised concerns about the presence of their worship building shutting it down, sources said. .
Extremist Muslims locked down the Sudanese Church of Christ (SCOC) building in Al Hag Abdalla, about 85 miles southeast of Khartoum in Madani, Al Jazirah state, on February 21, said Dalman Hassan, a SCOC evangelist arrested on February 27 and released with the church pastor later that day.
Hassan said Muslims accused church members of being hostile to Islam by holding rallies on Friday, the Muslim day of the mosque prayer.
"They cause chaos and disrespect other people's religion," read one of the charges against the church presented to Al Hag Abdalla officials, Hassan said.
Church member Kotti Hassan Dalman said extremist Muslims also instructed the church to provide food for children to win them over to Christianity and to take their land for worship building.
Church members said the land belonged to a Catholic school and that the extremist Muslims had made up the charge of land grabbing because they did not want a Christian congregation to worship in the area. Police who arrested the evangelist and another leader identified only as Pastor Stephanou on February 27 requested and received property papers showing the land did not belong to Muslims, church members said.
"We urge religious leaders and believers across the country to pray for us," the church leaders said in a statement on social media.
After two years of religious freedom gains in Sudan following the end of the Islamist dictatorship under former President Omar al-Bashir in 2019, the specter of state-sponsored persecution has returned with a coup military on October 25, 2021.
After Bashir was ousted from 30 years of power in April 2019, the civilian-military transitional government managed to undo some Sharia (Islamic law). He banned the labeling of any religious group as "infidels" and thus repealed apostasy laws that made abandoning Islam punishable by death.
With the October 25 coup, Christians in Sudan fear the return of the most repressive and harsh aspects of Islamic law. Abdalla Hamdok, who had led a transitional government as prime minister from September 2019, was held under house arrest for nearly a month before being released and reinstated under a power-sharing deal. tenuous power in November. Hamdok faced the eradication of longstanding corruption and an Islamist "deep state" under Bashir – the same deep state that is believed to have rooted out the transitional government in the 25 October.
Persecution of Christians by non-state actors continued before and after the coup. In Open Doors' 2022 global watchlist of countries where it is hardest to be a Christian, Sudan remained at 13th, where it ranked the previous year, as attacks by actors non-state laws were continuing and that religious freedom reforms at the national level were not enacted locally.
Sudan had dropped out of the top 10 for the first time in six years when it first ranked 13th on the 2021 Global Watch List. The US State Department's International Religious Freedom Report says that conditions have improved somewhat with the decriminalization of apostasy and a halt to the demolition of churches, but that conservative Islam still dominates society; Christians face discrimination, including problems obtaining licenses to build churches.
In 2019, the US State Department removed Sudan from the list of countries of particular concern (CPC) that commit or condone "systematic, continuing, and gross violations of religious freedom" and upgraded it to a list monitoring. The Department of State removed Sudan from the Special Watch List in December 2020. Sudan had previously been designated as a CPC from 1999 to 2018.
Sudan's Christian population is estimated at 2 million, or 4.5% of the total population of over 43 million.
If you want to help persecuted Christians, visit http://morningstarnews.org/resources/aid-agencies/ for a list of organizations that can guide you on how to get involved.
If you or your organization would like to help Morning Star News continue to reach persecuted Christians around the world with original content reporting, please consider collaborating on https://morningstarnews.org/donate/?
Article originally published by Morning Star News. Used with permission.
Photo credit: ©Getty Images/Sezer Ozger