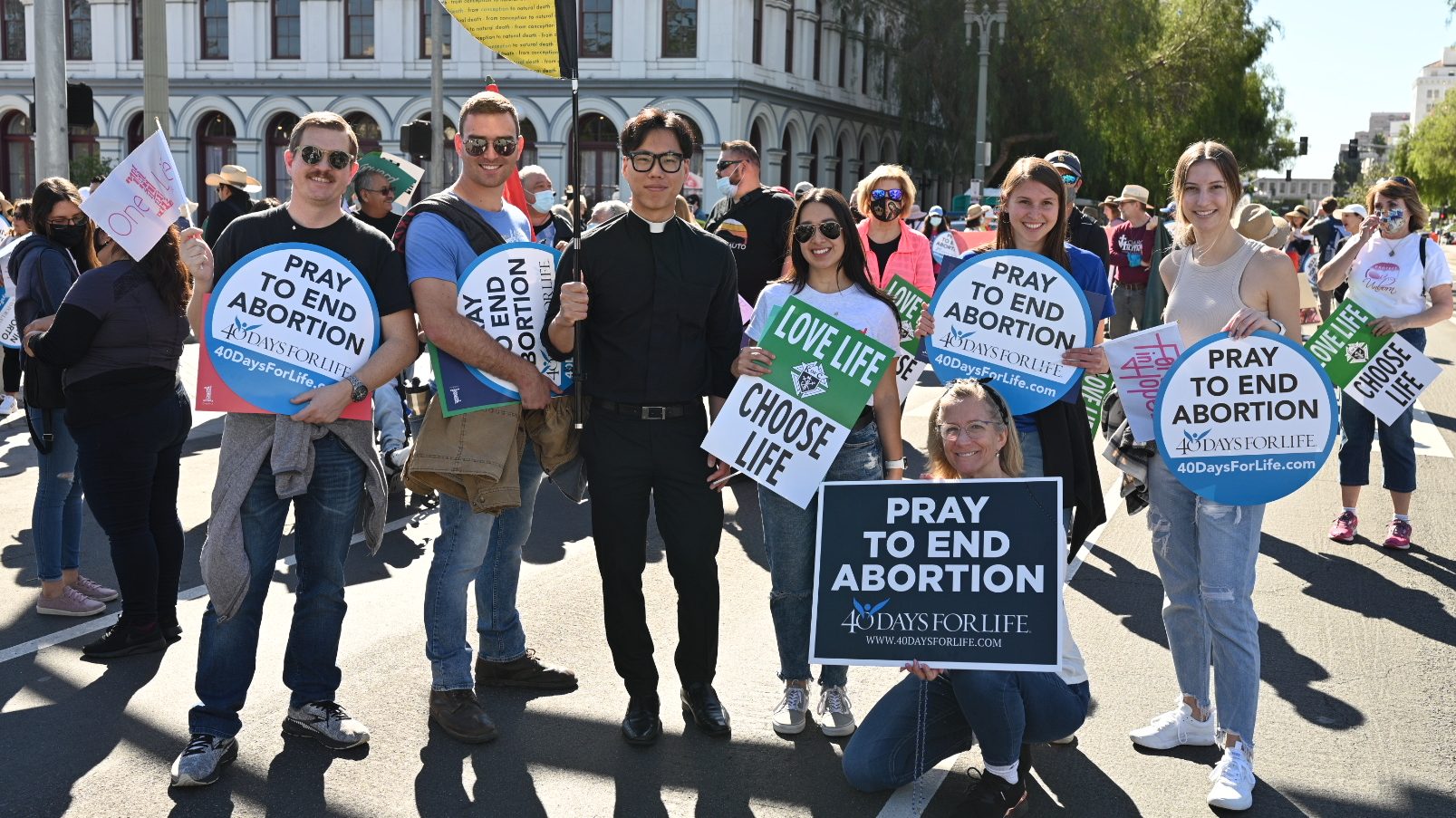 California bishops launch 'born ready' movement ahead of Roe ruling
Catholic Bishops in California are mobilizing congregants to support families, especially women facing difficult or unexpected pregnancies, as the U.S. Supreme Court prepares to rule on the future of legal abortion in the country and that state lawmakers are pushing to "enshrine the most extreme forms of abortion in the California Constitution.
"We were born readyis an information campaign that seeks to "empower, equip, mobilize" and provide resources to Catholics in the state in light of recent claims that California would become an "abortion sanctuary" if Roe vs. Wade is overthrown.
The Catholic California Conference (CCC) initiative officially kicked off Thursday with a online seminar including Bishop of San Jose Oscar Cantú, Angelus contributor and bioethicist Charlie Camosy, and Kathleen Domingo, CCC Executive Director. The webinar was co-sponsored by the McGrath Institute for Church Life at the University of Notre Dame.
The campaign comes as the country prepares for the Supreme Court's highly anticipated ruling on Dobbs v. Jackson Women's Health Organization, a case involving Mississippi's abortion ban after 15 weeks pregnant with the potential to also overturn Roe vs. Wade. The decision is expected later this month or early July.
This week, Senate Speaker Pro Tem Toni Atkins (D-San Diego) introduced a proposal that "would amend the California Constitution to prohibit the state from denying or interfering with an individual's reproductive freedom in her most intimate decisions, which includes her fundamental right to choose to have an abortion and their fundamental right to choose or refuse contraceptives," according to an official description of the amendment.
In a June 9 statement from the CCC, the bishops said they are "extremely disturbed by the language of SCA 10, which is so broad and unrestrictive that it would encourage and even protect late-term abortions, which most Californians oppose".
"We are also concerned about the open-ended scope of this proposed amendment, which affirms a new constitutional right to 'reproductive freedom' but does not define what that means," they added.
California Governor Gavin Newsom announced his support for such an amendment in early May, days after a proposed Supreme Court majority opinion was leaked that could potentially overturn Roe v. Wade. His plan would set aside $40 million in taxpayer money to cover abortions for uninsured and out-of-state women, in hopes of making California abortion-free"sanctuary" State.
In their latest statement, the bishops emphasized that "California already has some of the most accommodating abortion laws and services in the country."
"By providing massive funding for abortion services without any corresponding equitable funding for pregnant women and mothers, the state wields destructive and coercive power to end innocent lives," they wrote. "Writing the wording of this amendment into the constitution will extend the danger of forced abortion to babies whose viability is unquestionable."
Additional reporting courtesy of Catholic News Service.