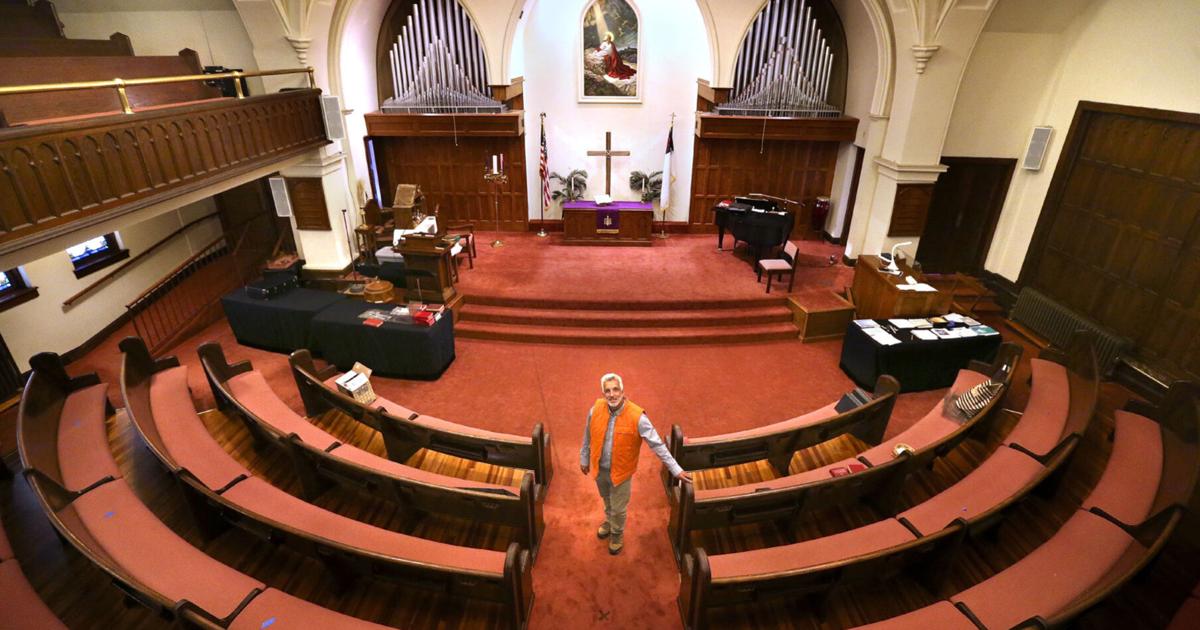 Buyer considering future of downtown church | Winchester Star
This story has been corrected to indicate that WATTS is currently using part of the church for a heat shelter.
WINCHESTER — David A. Rao is about to become the proud owner of a church. Now he just has to figure out what to do with it.
Rao, a Winchester native who lives in Harrisonburg, buys the former First United Methodist Church building at 308 N. Braddock St.
First United Methodist officials decided on October 15, 2019 to sell the building in downtown Winchester to build a new sanctuary on land it owns at 362 Apple Pie Ridge Road in Frederick County, near the James Wood High School.
This church has yet to be built, although the congregation stopped using the downtown Winchester facility in March 2020. Since then, members have held weekly worship services in a covered pavilion on their property. of Frederick County.
The original asking price for the downtown church was $1.6 million, which was later reduced to $1.2 million. When he failed to sell, Rao made an offer which church officials accepted. He declined to disclose the amount of the offer, but said it should give First United Methodist enough money to build a new church. The transaction is expected to close in January.
During a tour of the old church on Tuesday morning, Rao said most of the building – the parts that housed offices and classrooms – would most likely be converted into one-bedroom and efficiency apartments intended to working adults.
"A lot of people want to live in an environment where they park their car…and walk to dinner, have a drink, have a cup of coffee," Rao said. "We are one block from the [Loudoun Street] Mall."
However, he doesn't know what to do with the old shrine which still features pews, a pulpit, stained glass windows, a balcony, a large wooden cross, stacks of hymns, a piano, a pipe organ and more. .
"It would break my heart to destroy this, but it would ruin my bank to do nothing with it," Rao said.
From floor to ceiling, the sanctuary measures approximately two stories and is by far the largest element of the 26,385 square foot building.
Rao's initial ideas for the space include a micro-brewery, restaurant, or performance venue, but nothing has been decided. Ultimately, he said he wanted something that could generate revenue while still fulfilling the building's original purpose as a place of worship.
Part of the vacant church currently houses the Winchester Area Temporary Heat Shelter (WATTS). Rao said it is in the purchase contract that WATTS can finish the season at the church. If the nonprofit is interested in returning to the former First United Methodist building next winter, Rao said he would consider the request if the development of the property allows it, as he wants to be a good community partner.
For now, Rao said his priority is to talk to anyone with an idea for running a business in the former church sanctuary. He can be reached during business hours at 540-442-6420.