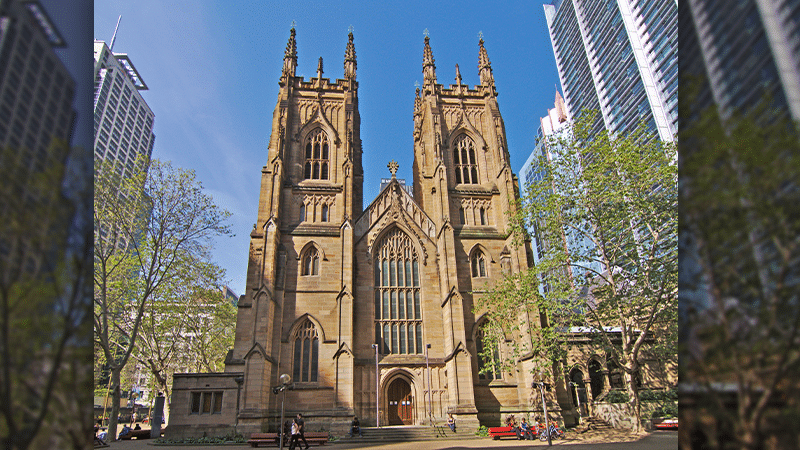 Australian bishops veto motion denouncing same-sex marriage
Australian bishops have rejected a statement saying the biblical basis for marriage is the official position of the national church.
At the first meeting of the General Synod of the Anglican Church of Australia since same-sex marriage was legalized there in 2017, members voted to affirm that: "The celebration of a marriage between a same-sex couple is against the teaching of Christ. and the faith, ritual, ceremonial and/or discipline of that Church".
Houses of laity and clergy overwhelmingly backed the motion, but the bishops vetoed, voting to reject the declaration.
Majority support
A church tribunal found in 2020 that same-sex marriage blessings would fall under the constitution of the Anglican Church of Australia.
However, the court said the General Synod should be allowed to determine church practice and express its own position on the matter.
The Archbishop of Sydney, Kanishka Raffel, then proposed the declaration which was backed by the Houses of Laity and Clergy, who voted 57 and 64 percent in favor respectively.
Due to the Church's system of governance, the vast majority could be overruled by the House of Bishops, which rejected it by a margin of only two votes.
'A precious missed opportunity'
In a statement, Bishop Raffel expressed disappointment that some bishops voted against a clear statement, saying a "precious moment of clarity has been lost."
However, he added, "The doctrine of our church has not changed. The previous synod carried two separate motions affirming Jesus' teaching on marriage.
"Today the majority of the House affirmed Jesus' teaching about marriage."
According to Raffel, the small margin by which the motion was defeated leaves the church uncertain about the unity of leadership around a "common understanding of Scripture".
'Objectionable'
Former Free Church of Scotland moderator David Robertson, now an Australia-based church commentator, said: "The behavior of the bishops was reprehensible. Ignoring the clear will of the Church".
Robertson said the result shows the majority of Anglicans still hold to a biblical view of marriage and called for unity among believers.
Church of Scotland 'inspired by culture of marriage, not Christ'
Church of Wales approves gay blessings
Church of Wales blesses 'incredibly disappointing' same-sex people
Methodist Church abandons biblical teaching on marriage