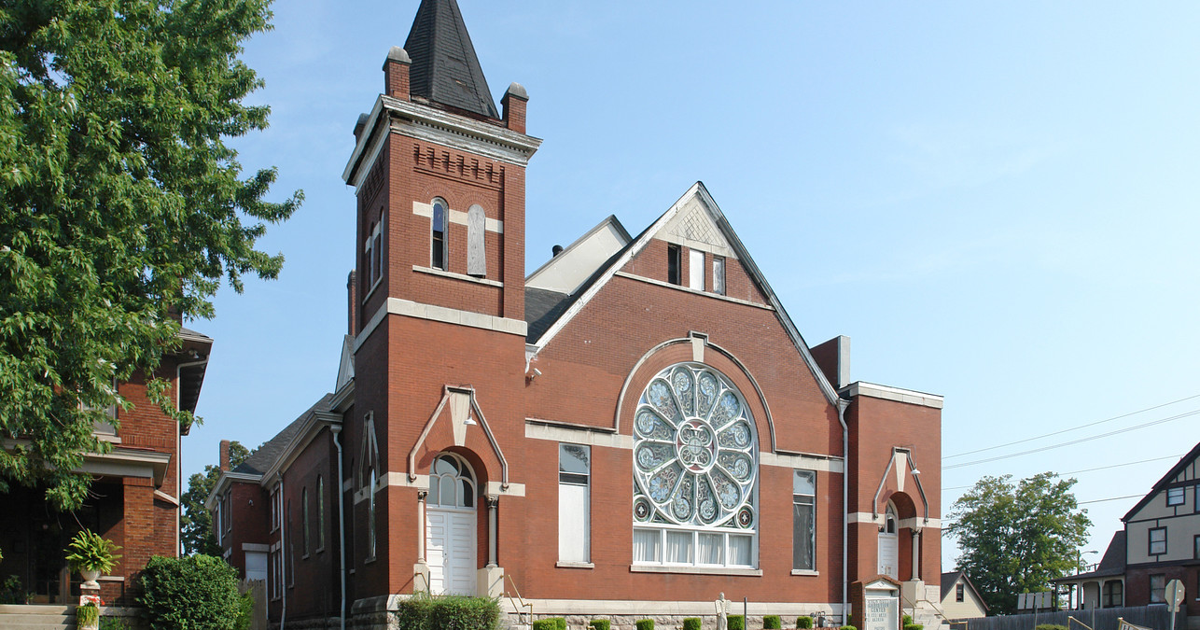 East Nashville Church building is wanted for a hotel | Development
The East Nashville property that houses the iconic religious building that long housed Russell Street Church of Christ could apparently be reinvented with a boutique hotel.
The property of two plots has addresses of 819 and 901 Russell Street. and spans a collective of approximately 0.56 acres on either side of South Ninth Street in historic Edgefield. At the northwest corner of the intersection is the church building (pictured), opened in 1905 and boasting a neo-Romanesque style of architectural design, while the northeast corner houses a small surface car park.
The church structure spans approximately 17,000 square feet and sits within the Edgefield Historic Preservation Overlay.
Life Church International owns the property and its small congregation worships from space. The entity is applying to the Metro Planning Commission for final site plan approval for a neighborhood landmark overlay. The property is zoned to accommodate residential. Powell Architecture and Building Studio, based in East Nashville, is the applicant for the rezoning request, according to a Metro document.
According to a source with information on the deal and who asked to remain anonymous, Micah Lacher wants to buy the building and convert it into a boutique hotel. Lacher, who is president of Nashville-based real estate firm Anchor Investments, could not be reached for comment. Neither does Powell Architecture.
The source said the church building could be better used adaptively if the surface land is undeveloped and as such can continue to provide parking.
Both plots are in District 6 of Metro Councilman Brett Withers. Withers told the Post that a community meeting was held regarding the effort, but declined to comment further. Tim Walker, executive director of the Metro Historical Commission, said that since the building is in the Edgefield Historic Preservation Overlay District (the city's first such district, established in 1978), it is protected from demolition and "inappropriate exterior modifications".
"The building is an excellent candidate for adaptive reuse," Walker said. "And in many cities, downtown churches have been successfully converted into residential units, hotels and theaters."
Years ago, and after the 1998 tornado, the church went through a somewhat turbulent time. Around this time, then-metro city councilor Eileen Beehan managed to land a neighborhood marker overlay district to, in part, further protect the property.
It should be noted that March Egerton – a well-known East Nashville-based investor and real estate developer – purchased the property from Russell Street Church of Christ in 2001 for $190,000 before selling it to The Power House Christian Center Inc. in 2003 for $400,000. This entity transferred ownership to Life Church International in 2013.
In late 2017, the property was put up for sale, with Colliers International's Nashville office handling the listing. A recent listing from LoopNet has the asking price at $2.195 million.