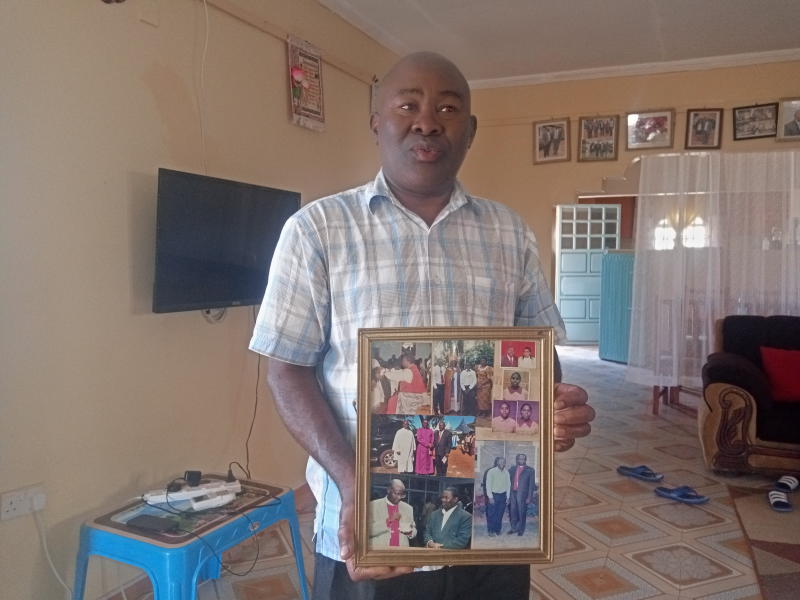 Best Kept Secret: How the Driver Earned the Trust of Five Bishops
When Alfred Gatubu resigned from the Kanyenya-ini tea factory in 1990 to work at St. James Cathedral, he never imagined he would be in charge of leading the bishop.
In his previous job, he drove a truck, transporting tea from the farms to the Kangema tea factory.
After a successful interview, he was employed by the church, his job description being to transport church employees and do other errands. His employer, the Central Anglican Diocese of Mount Kenya, then covered all of Murang'a County and parts of Nyeri County.
One day in 1992, Bishop John Mahiani asked Gatubu to replace his driver.
Mahiani loved Gatubu's work so much that when his official driver returned, he was reassigned to other duties and he retained Gatubu.
Bishop Mahiani retired a year later and Bishop Julius Gatambo was elected.
Gatambo was pretty sure he would be deployed since it was rumored that Gatambo liked to disrupt the status quo.
He recalled how Gatambo in his acceptance speech promised to fire everyone and establish new blood in the church. The bishop was both feared and revered.
"No one in the church administration wanted him. I did not know him well, but I had noted a silent campaign against him before his election. I joined those who prayed in silence that he would not be elected," recalls Gatubu.
Prior to the election, Gatubu revealed, the church had sponsored Gatambo to continue his education in the United States so that he would not campaign to succeed Mahiani.
"They had hoped that when he returned he would have lost ties with the base and the desire to lead. But he came back full of energy.
After going up to the office, the driver revealed that Bishop Gatambo had followed through on his threat to fire workers. When he found you wrong, Gatambo said, Gatambo had all the facts and there was no room to argue.
"He would file evidence and read your charges. If you started to turn around, you were shown the door but he made sure you got your due. But when you admit your mistakes, he holds you back but with a warning.
"He hated sin. He is the most outspoken man of God I have ever worked with," Gatubu said.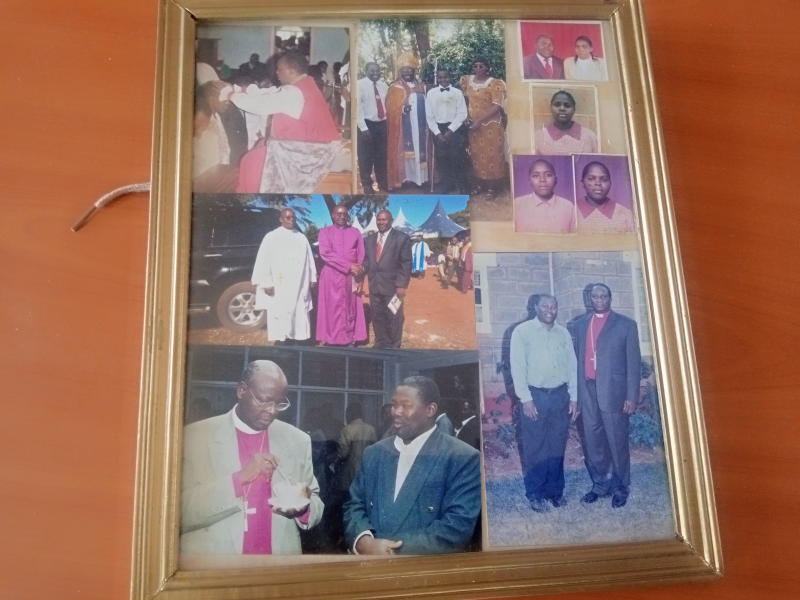 At one point, as they were heading towards Murang'a from Nairobi, the Bishop told the driver to prepare to face the bag. He said those who employed me had made a mistake in appointing me permanently against church policies.
He started preparing for his release. He went to the Sacco and borrowed money to protect him while he was out of work.
A week later, as they were heading to another reception, the bishop asked Gatubu if he was preparing to leave. He asked the same question after two weeks.
"I pleaded with the bishop that it was those who employed me who were wrong and not me, but he insisted on restoring order," he recalls.
One Sunday morning, Gatubu was assigned by the bishop to transport materials to Kangari while another driver was assigned to choose priests and then the bishop. The other driver ignored the directive and decided to pick up the bishop from his home first. His actions angered Gatambo who reprimanded him and ordered him to fetch the priests first. Unfortunately, on the way back, there was an accident.
"So the bishop changed his mind and informed me that he had now officially hired me. We became close friends and he consulted me from time to time. He visited my house where we prayed together," Gatubu recalls.
He led the bishop for 11 years and remembers him as a sensible, confrontational and courageous man compared to the former bishop whom he described as soft.
By the time Gatambo retired in 2005, he had added to his driver another responsibility of being his chaplain – a role he filled with honor.
After the retreat from Gatambo, came Isaac Ng'ang'a. Gatubu began to prepare to leave since the church allows each bishop to have a driver, an administrative secretary and a secretary bishop of his choice.
But before Ng'ang'a found a new driver, it was Gatubu who had the honor of driving him again, they settled in well and the bishop didn't need to replace him.
He remembers Ng'ang'a as a conciliatory leader who unified the church.
Ng'ang'a retired in 2015 and Bishop Alan Waithaka took over. Again Waithaka continued with the driver until 2017 when he was replaced by Timothy Gichere who Gatubu drove until his retirement last year.
The father-of-three told The Standard he knew so much about what was going on in the church, but he kept it to himself.
"At one point I heard one of the bishops swear to dismiss a priest who was my close friend. I could not share the information with him or even plead on his behalf because I had to stay on my path as a driver," Gatubu said.
He has befriended all the bishops he has served and is proud that they all have recourse to his guidance and counsel from time to time.
"Once a bishop was threatened that if he did not replace a priest, the members would kill him. He ordered me to drive him to the police station, but before we got there I disagreed with him and told him that was not the best decision. He listened to my advice," he said.
According to Gatubu, he never caused an accident throughout his career. He advised drivers working for influential people to focus on not betraying their bosses. "I know a lot about the church, from board politics to operations, but I will die with the secrets. Drivers should know their bosses' moods, likes and dislikes," he advised drivers.
Today, you'll likely find Gatubu relaxing at his home in Maragua with his wife. Their three children are all grown up. One is an engineer, the other two accountants and the bishop's secretary.
The current Bishop, Dr. Timothy Gichere, described Gatubu as a trustworthy, humble, diligent and punctual driver. Retired Bishop Isaac Nganga praised Gatubu as someone with a pure and reverent heart.